Learn about the 3000-year history of the Jewish people. Hear about the 2000+ years of persecution they experienced that led to the murder of six million Jews during the Holocaust.
Confront Hitler's world view and the Nazi rise to power in Germany during World War II.
The Holocaust / Shoah Wing (Hebrew for 'catastrophe') explores the savagery of the Einsatzgruppen, their acts of individual murder and terror, followed by the events that culminated in the "Final Solution" and the industrialized killing of the Nazi death camps.
Follow the stories of Upstanders throughout the wing to see some humans at their best when confronted with terrible inhumanity.
Dallas Survivor and liberator testimonies appear throughout the wing, personalizing the visitors' journey and bringing this history to life.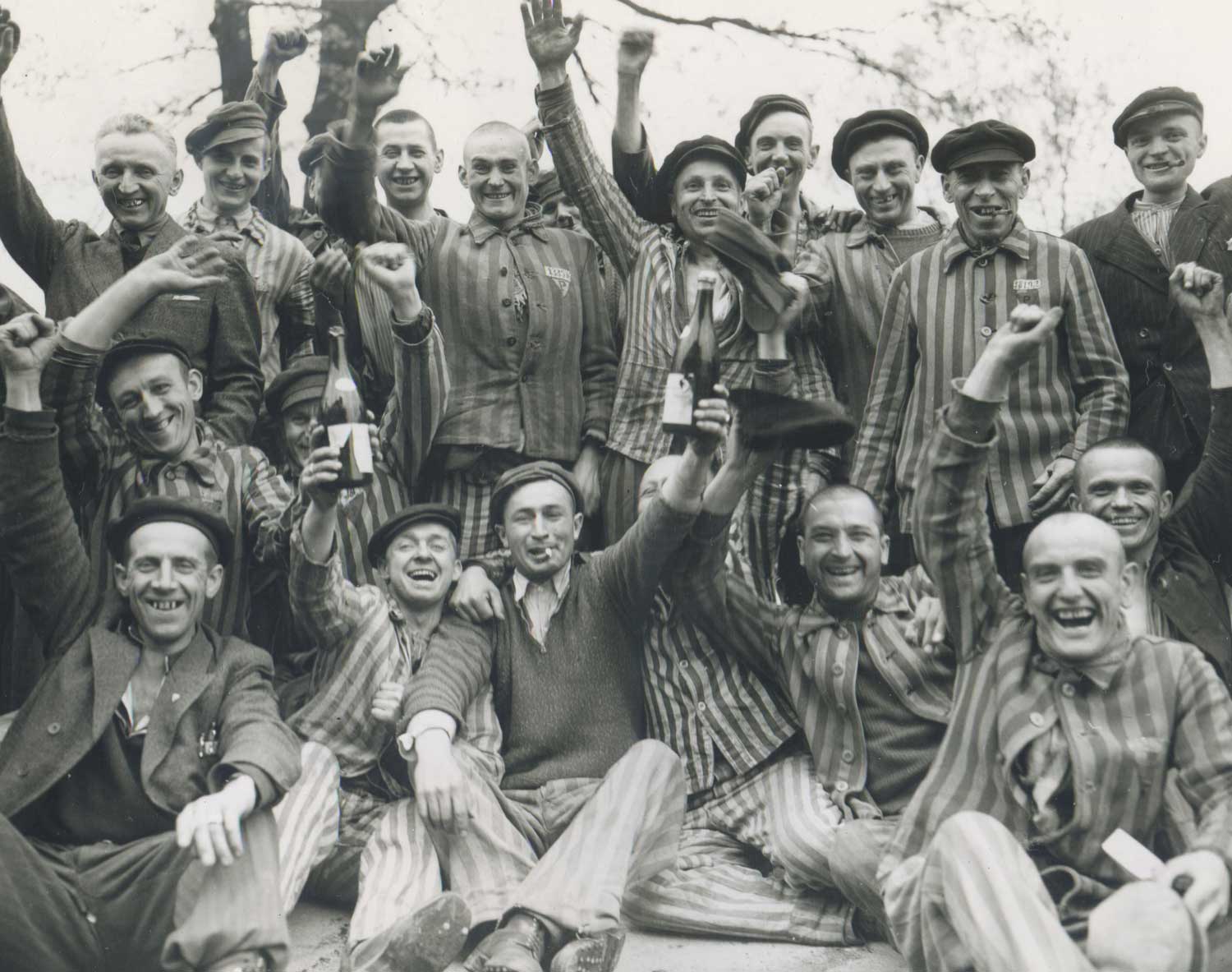 Holocaust / Shoah Wing Highlights:
Floor Maps
The Holocaust / Shoah Wing features eye-catching floor maps of Europe during World War II. Visitors can step directly onto the historical geography of the Holocaust and witness the scope of the war's devastation at the hands of Germany, its allies and collaborators. One stark gray and black map emphasizes the reach of the German armies under Hitler's command. Another, hints at the vast geographical expanse of the tens of thousands of ghettos, concentration and death camps across Europe.
Personal Testimonies
Visitors can view personal testimonies at video stations throughout the exhibition. They can choose from an array of local Holocaust survivor and liberator testimonies and listen to tales of discrimination and hatred, but also of survival, hope, and rescue, that will leave a lasting impression.
World War II Boxcar
After learning about the Nazi's "Final Solution" to exterminate the Jews, visitors will come face-to-face with a restored Nazi-era boxcar. This was the first Holocaust museum in the world to house an authentic World War II boxcar. It was acquired by local Holocaust survivors in 1984.  Boxcars were crucial to the deportation of Jews from their homes to concentration and death camps. Visitors can walk through the boxcar and see a video that includes testimony of Jews who experienced the horrors of riding in similar railcars.
Suitcases of Victims
After exiting the boxcar, visitors will see a collection of suitcases with personal items suspended from the ceiling. These help to personalize the deportation process, by highlighting items Jews might have taken with them to the concentration and death camps.
An Immersive, Interactive Journey Unlike Any Other
Please join us for a visit. Unforgettable doesn't begin to describe the experience.