Programs & Events
Hope for Humanity
L to R: Board Chair Lee Michaels, Event Co-Chairs Ken and Linda Winberly, Honoree Larry Schoenbrun and Celia Schoenbrun,
Event Co-Chairs Lynn and Gil Friedlander, and President and CEO Mary Pat Higgins
Photo courtesy of Tamytha Cameron Photography
Thank you to everyone who supported the 2023 Hope for Humanity - What an incredible evening! More than 1,200 guests came together at the beautiful Hyatt Regency Dallas to pay tribute to our Holocaust survivors and to honor longtime supporter and Lifetime Director Larry Schoenbrun.
Through his generous support of nonprofit organizations throughout North Texas and his advocacy for providing pro bono legal work to help those facing seeking asylum, Larry Schoenbrun personifies Tikkun Olam. His selfless work and volunteerism inspire us to do our part to improve the world.
We celebrated our local Holocaust survivors – our inspirational beacons of hope for humanity – with a moving tribute to those still with us and those we lost over the past year, may their memories be for a blessing. We also debuted an original Museum-produced short film featuring personal testimonies of local survivors who shared their experiences as hidden children during the Holocaust. Their lifelong gratitude towards their parents and their rescuers who risked their lives to save them reminds us that one person can make a difference. We are grateful to Ginette Mandelblum Albert, Paul Kessler, Dr. Max Spindler, and Rosian Bagriansky Zerner for sharing their stories with us.
We extend our deepest gratitude to Event Co-Chairs Lynn and Gil Friedlander, and Linda and Ken Wimberly. Along with the Honorary and Host Committees, they worked tirelessly to make this year's Hope for Humanity one of the most financially successful efforts yet. Thank you to everyone who so generously supported this important fundraiser for the Museum. Your contributions help make our year-round work possible. We are grateful for your investment in our mission and work.
0:00 Welcome
15:34 Program Remarks
51:13 Award Presentation
ENJOY PHOTOS FROM THE 2023 EVENT
Click here to view the official 2023 Hope for Humanity photo gallery. We invite you to download complimentary photos, courtesy of Tamytha Cameron Photography. To download photos, it will prompt you to enter your email address and enter PIN 7183, but you only need to do this once. 
TOGETHER, WE INSPIRE UPSTANDERS
The Dallas Holocaust and Human Rights Museum is dedicated to teaching the history of the Holocaust and advancing human rights to combat prejudice, hatred, and indifference. Through our work, the Museum imparts that Upstander behavior begins with education, and inspires students and adults alike to speak up and to act, especially when the easiest course of action is to do nothing at all.
Proceeds from the Hope for Humanity fundraiser benefit the Dallas Holocaust and Human Rights Museum, a 501(c)(3) nonprofit organization. Your support of this event provides vital funds that make our year-round work possible. Click here to learn more about just a few of the programs your contribution supports. Thank you!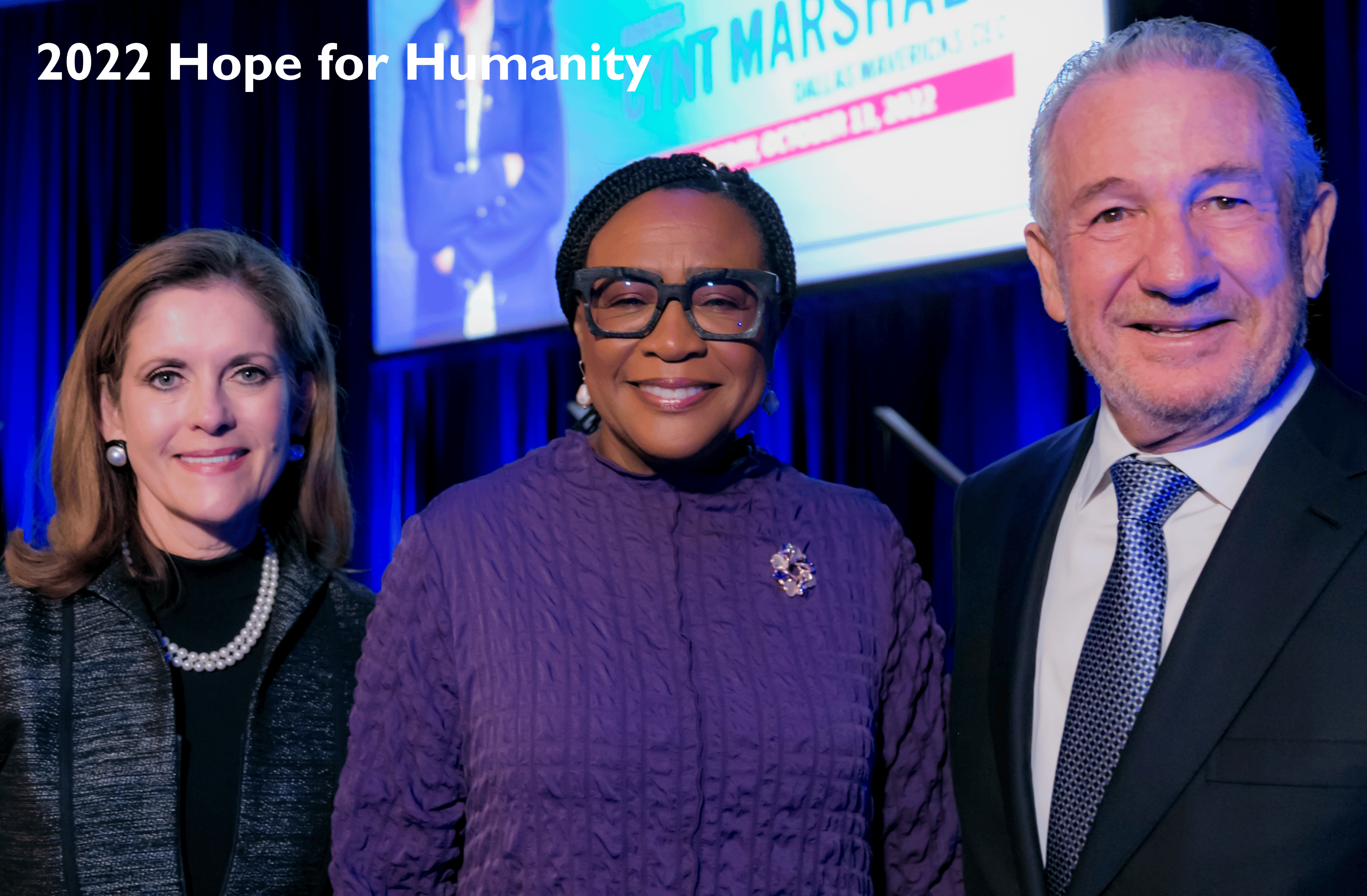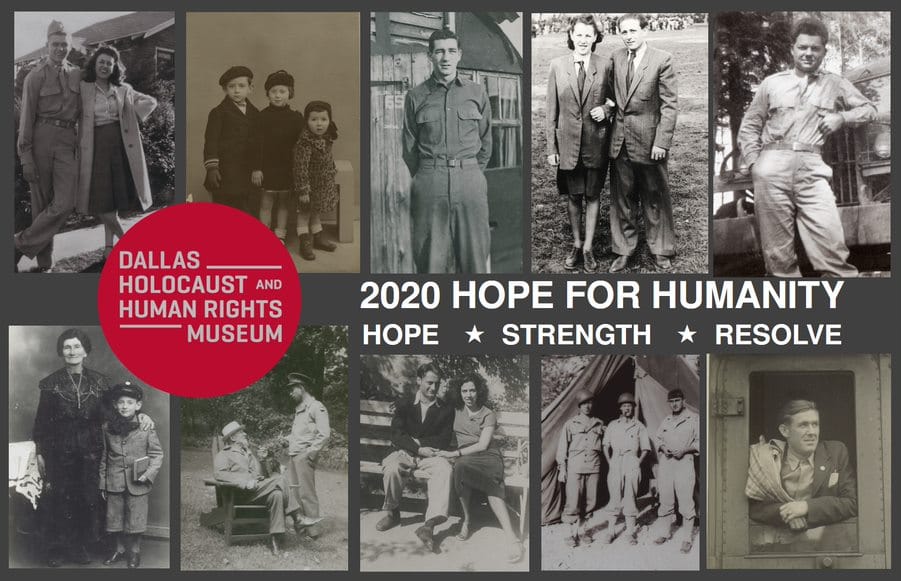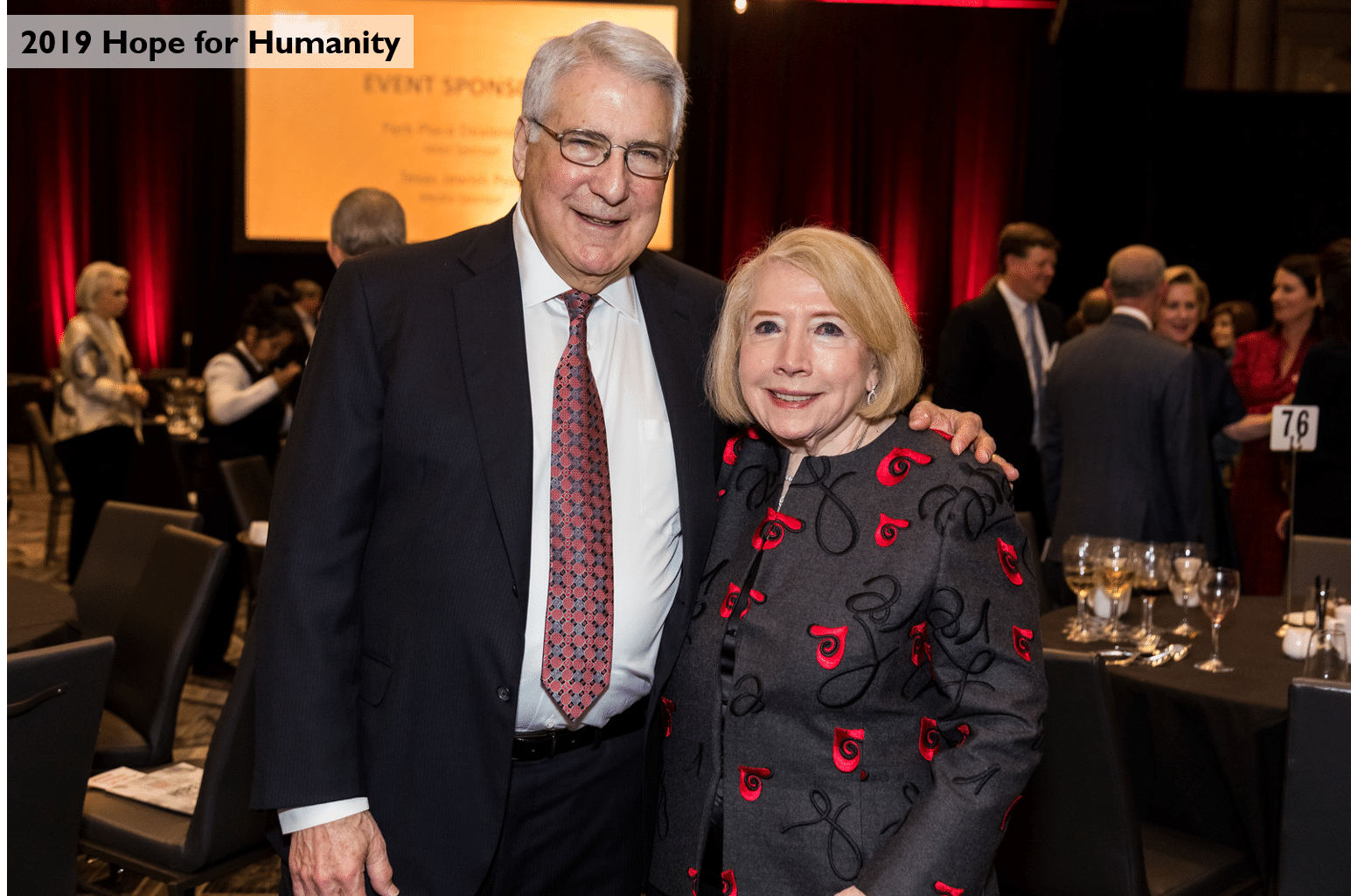 An Immersive, Interactive Journey Unlike Any Other
Please join us for a visit. Unforgettable doesn't begin to describe the experience.