Programs & Events
Hope for Humanity
ABOUT THE EVENT
Join us on Tuesday, November 16th when we honor our Survivors – Upstanders of yesterday, today, and forever. It is almost impossible to imagine having the strength to move forward after the horrors of the Holocaust, yet here they are, serving as our beacons of hope for humanity.
We are honored to pay tribute to one of our very own, Max Glauben, as this year's Hope for Humanity Honoree. At the time of Liberation, Max was a 17-year-old orphan who had witnessed and survived the unimaginable, including the murder of his immediate family and surviving the atrocities of five different concentration camps. He has dedicated his life to honoring his family's memory and the memory of the six million Jews by sharing his Holocaust story through the lens of compassion, empathy, and resilience. Max reminds us that there is hope in hopelessness and that one person can make a difference. Learn more about his inspirational story here.
We cannot wait to welcome everyone back when we host our annual Hope for Humanity event as an in-person dinner*, once again! For those not ready to join us in-person, we will also offer a virtual option to be a part of the evening. Either way, we invite you to mark your calendar for Tuesday, November 16th when we pay tribute to Max and honor all of our Holocaust Survivors!
 IN-PERSON OPTION
Complimentary Valet | Business Attire
6:00 PM Cocktails | 7:00 PM Dinner | 8:00 PM Program
*Fairmont Dallas | 1717 N Akard St, Dallas, TX 75201
$550 Single Tickets (Value of Benefits: $120)
Tables start at $5,500 (Value of Benefits: $1,200/table of 10)
___________________
VIRTUAL OPTION
8:00 PM Program
A link will be emailed at least 24 hours in advance.
Value of Benefits: $0.00
*SAFETY MEASURES FOR IN-PERSON EVENT
To protect the health of our Survivors, all guests prior to entry will be required to show proof of full COVID-19 vaccination status or a negative COVID-19 test result taken within 48 hours of the event. In accordance with CDC recommendations, we ask that all guests, regardless of vaccine status, wear face masks inside the hotel when not eating or drinking. We respectfully ask that guests not able or willing to follow these protocols plan to attend the event virtually.
THANK YOU FOR INSPIRING UPSTANDERS
We do more than most history museums. We inspire adults and children alike to consider the real consequences of their choices. We open minds, one visitor at a time. We challenge visitors to think critically and to become Upstanders.
Hope for Humanity is a fundraiser event benefitting the Dallas Holocaust and Human Rights Museum, a 501(c)(3) non-profit organization. Your generous support helps fund our important year-round educational and community outreach initiatives. Click here to learn more about just a few of the programs your contribution helps support.
FOR QUESTIONS OR MORE INFORMATION
469-399-5202 or [email protected]
Please note that print recognition on collateral pieces vary by donation levels (see contract for more details). Publication deadlines: October 1st /invitation. October 27th/event program book.
2020 HOPE FOR HUMANITY
Thank you to everyone who made last year's virtual Hope for Humanity event such an overwhelming success! We invite you to watch the inspirational Hope-Strength-Resolve that elevates the powerful voices of Survivors and Liberators as a collective narrative reminding us that "never again" means something – not just for today, but for our future. We also invite you to view the 2020 Hope for Humanity tribute book here.
Did you know that we host two other fundraisers that also support our year-round work? Click below to learn more!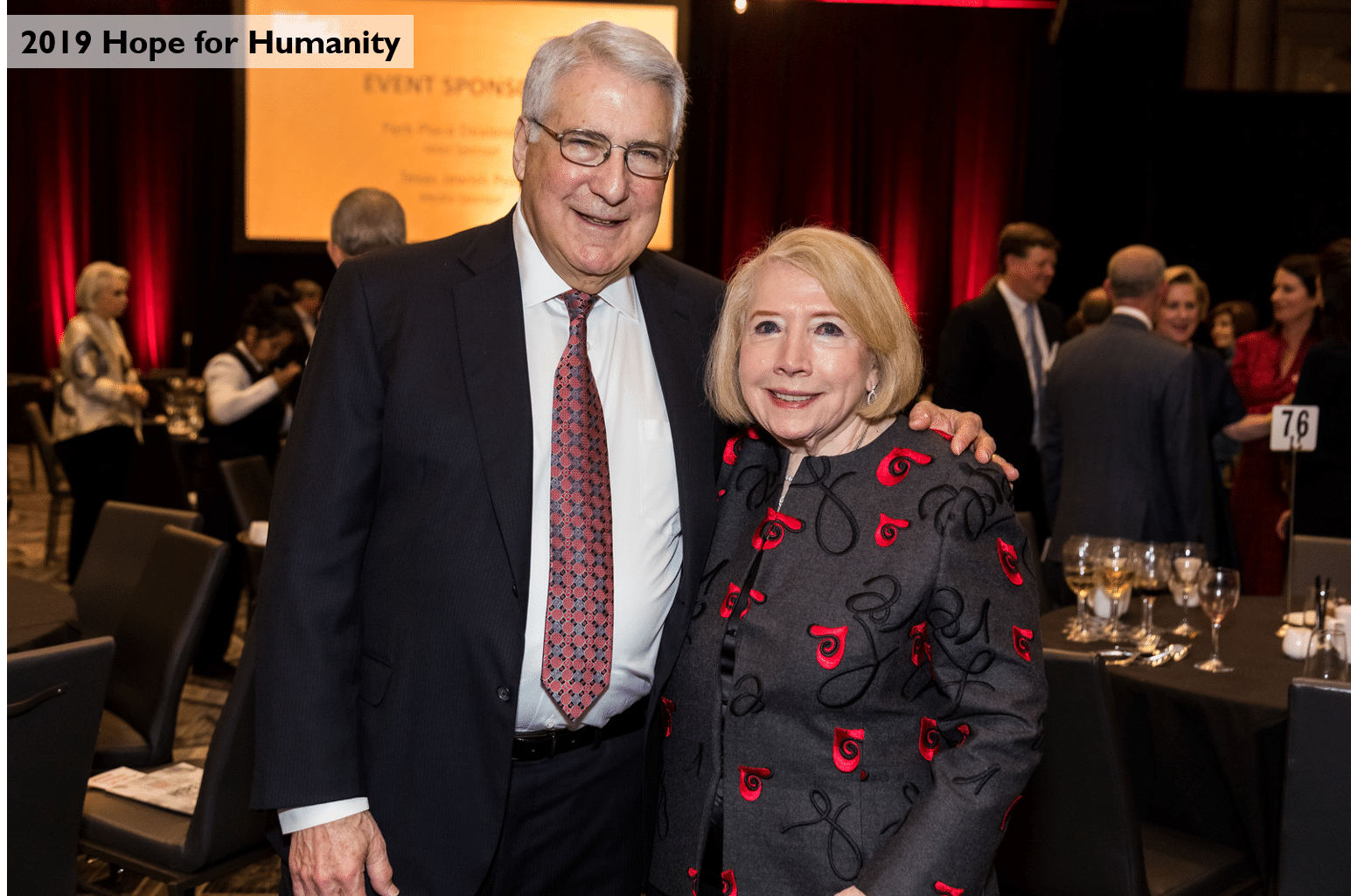 An Immersive, Interactive Journey Unlike Any Other
Please join us for a visit. Unforgettable doesn't begin to describe the experience.