Programs & Events
Hope for Humanity
2019 Hope for Humanity
Thank you to everyone who so generously supported the Dallas Holocaust and Human Rights Museum's 2019 Hope for Humanity fundraiser! It was wonderful to spend the evening with more than 1,100 of you on December 4th at the Renaissance Dallas Addison Hotel as we lauded Rebecca Enloe Fletcher, whose energy and perseverance as Co-Chair for the Building a Foundation of Hope capital campaign helped us bring the new Museum to fruition.
We are humbled and grateful for the more than $1.1 million you helped raise in support of our mission. John Massey and Florence Shapiro inspired guests to raise an additional $40,000 to provide free transportation, admission, and curriculum support to economically challenged students from Title I schools to visit the Museum. These donations were more than doubled thanks to a generous matching gift of $50,000 from an anonymous donor. Simply incredible – THANK YOU!!
Your investment in our year-round initiatives, whether through this dinner, your membership support or other annual donations, is a worthwhile one, for it is through education that the Museum inspires Upstanders — individuals who speak up and act, especially when the easiest course of action is to do nothing at all. Your contributions directly support our important programming that teaches the history of the Holocaust and advances human rights to combat prejudice, hatred, and indifference. I invite you to click here to learn more about the educational programming you help make possible!
On behalf of the Museum's Board and staff, we sincerely thank our Dinner Co-Chairs, Barbra and Bud Applebaum & Lee and Paul Michaels; our illustrious Honorary Co-Chairs and Host Committee; and everyone who generously supported this year's dinner. From Building a Foundation of Hope, to building a city of Upstanders – together, we are making a difference.
With great thanks,


President and CEO
ENJOY 2019 EVENT PHOTOS
Visit 2019 Hope for Humanity photos, and download complimentary images, courtesy of Amanda Lynn Photography.
ENJOY THE 2019 EVENT VIDEOS
DHHRM – A 40-YEAR DREAM REALIZED
2019 HONOREE, REBECCA ENLOE FLETCHER
2019 HOPE FOR HUMANITY (full evening)
SPECIAL THANKS
Special thanks to Dallas ISD's Townview Choir, under the direction of Devlin DeCutler, for sharing their beautiful voices at the dinner!
Help us thank these vendors for donating a portion of their services by supporting their businesses!
Renaissance Dallas Addison Hotel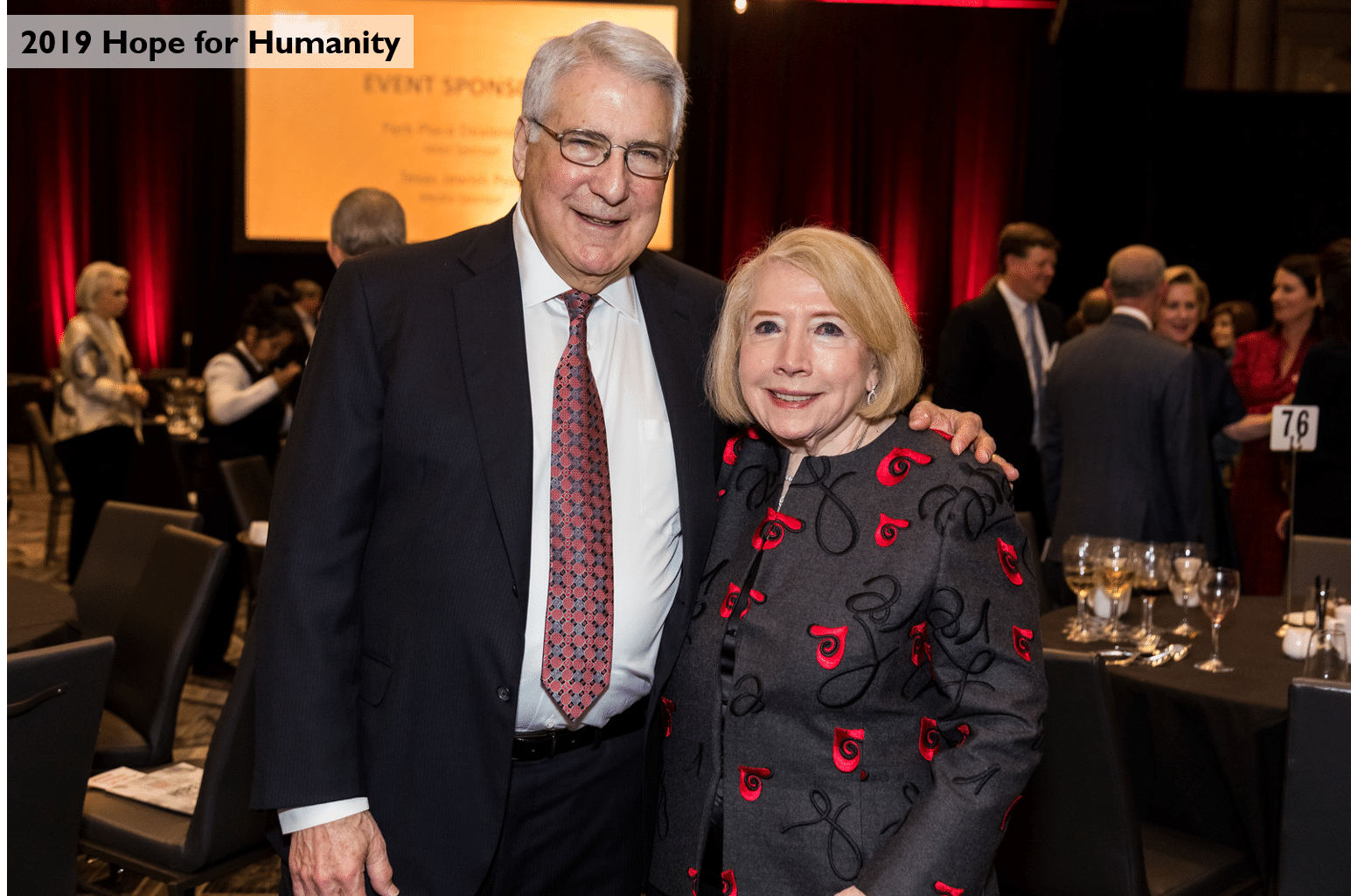 An Immersive, Interactive Journey Unlike Any Other
Please join us for a visit. Unforgettable doesn't begin to describe the experience.