Programs & Events
Hope for Humanity
DECEMBER 2021
Stay tuned for more details, but plans are underway to optimistically host this beloved fundraiser as an in-person dinner, once again! A virtual option will also be made available for those wishing to join us from afar. If you would like to reserve your sponsorship early or if you have any questions about this event, please call 469-399-5202 or email us at [email protected]
2020 HOPE FOR HUMANITY
Thank you to everyone who supported and attended last year's Hope for Humanity event. What better way to celebrate the one year anniversary of our new Museum than to honor the brave Upstanders of yesterday, today, and forever: our Survivors and Texas Liberators during the 75th anniversary of liberation of Nazi concentration camps!
The Hope-Strength-Resolve tribute video featured personal testimonies from Survivors and Liberators - important voices of the past that bestow upon us a powerful legacy of human values, morality, truth, and honor. Their eyewitness testimonies are poignant and humanizing narratives that inspire us to ensure that "never again" means something – not just for today, but for our future. They remind us that hope for humanity lies within each and every one of us. We invite you to experience the 2020 Hope for Humanity virtual event again!
WITH GREAT THANKS
There are so many people to thank for this monumental effort! Please take some time and view our comprehensive Thank You listing here and help us thank our event partners by supporting their businesses and mission.
FEATURED SURVIVORS
Ginette Albert | Hidden Child
Max Glauben | Survivor
Mike Jacobs (z"l) | Survivor
Ursula Mahnblatt Miller (z"l) | Refugee/Survivor
Sam Milstein (z"l) | Survivor
Jack Repp (z"l) | Survivor
FEATURED LIBERATORS
Captain Lee H. Berg (z"l) | Liberator, Dachau
Captain Wilson Canafax | Liberator, Buchenwald
J. Ted Hartman | Liberator, Mauthausen
Herman "Hank" Josephs | Liberator, Dachau
Samuel M. Kogutt (z"l) | Liberator, Flossenbürg
Bill Kongable | Liberator, Ohrdruf/Buchenwald
Mort Levitan (z"l) | Liberator, Dachau
Ben Love | Liberator, Mauthausen
Chet Rohn | Liberator, Mauthausen
John Valls | Liberator, Bergen-Belsen
* Hope for Humanity is a fundraiser event benefitting the Dallas Holocaust and Human Rights Museum, a 501(c)(3) non-profit organization.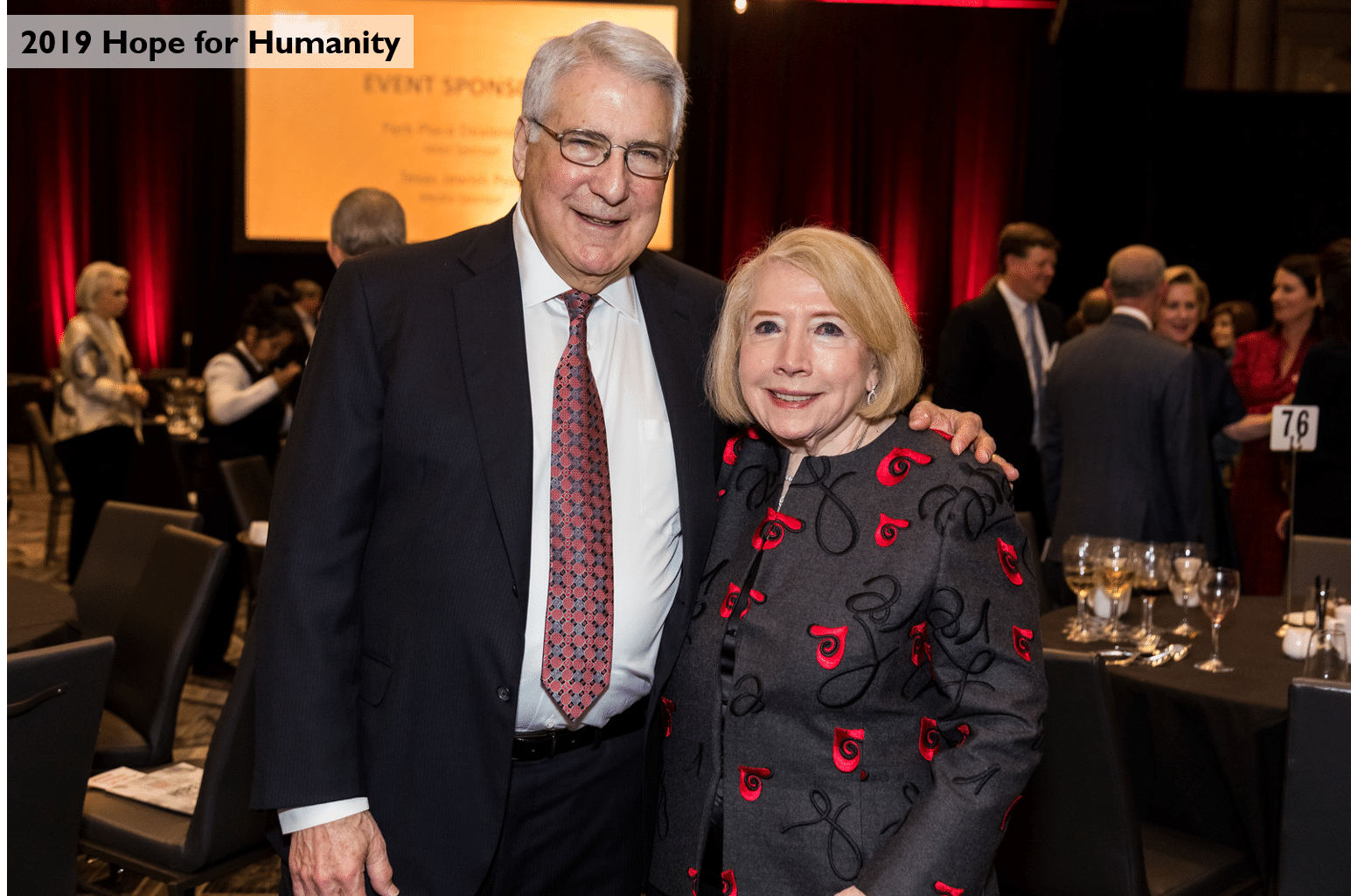 An Immersive, Interactive Journey Unlike Any Other
Please join us for a visit. Unforgettable doesn't begin to describe the experience.