Programs & Events
Hope for Humanity
2019 Hope for Humanity

ABOUT THE EVENT
Due to the uncertainty of the pandemic and for the safety of our Survivors and our guests, we made the decision to host the annual Hope for Humanity event VIRTUALLY. It will be an inspiring program commemorating the 75th anniversary of the end of World War II by honoring Survivors and Liberators.
The program will be broadcast live at 7 P.M. on Thursday, October 22, 2020. A link to the program will be sent to all registered guests* 24 hours in advance.
YOUR SUPPORT OF OUR MISSION IS CRITICAL
Now, more than ever, your financial support of our work and mission is critical. Consider making a donation in the amount you would have spent on a table sponsorship or a ticket purchase. 
Due to COVID-19, we temporarily closed our doors in early March. During that time, we made the decision to also temporarily pause all fundraising in deference to our community dealing with the pandemic themselves – many still in the midst of recovering from the devastating tornadoes from October of last year. For now, our doors continue to remain closed, but our important community outreach and educational programs continue virtually and all of them  - including our new summer camps, Camp Upstander and Upstander Institute - completely free of charge!
This event normally welcomes more than 1,100 guests for an evening of good company and food as we honor an Upstander whose work personifies the Museum's mission to teach the history of the Holocaust and advance human rights to combat prejudice, hatred, and indifference. Moreover, this beloved and important fundraiser raises more than $1 million in support of the Museum's annual operating budget, including our exhibitions and educational programming.
DONOR ADVISED FUND
If you plan to recommend support from your donor advised fund, please email [email protected] or call 469-399-5202 to communicate your intent.
THANK YOU FOR INSPIRING UPSTANDERS
There is no question that this has been a challenging year, but we are committed to teaching the history of the Holocaust and advancing human rights. In a world where things continue to change around us, this will not change. Click here to learn more about our permanent exhibition and educational mission. Thank you!
FOR QUESTIONS OF MORE INFORMATION
469-399-5202 or [email protected]
* Hope for Humanity is a fundraiser event benefitting the Dallas Holocaust and Human Rights Museum, a 501(c)3 non-profit organization. A donation at any level is required to gain access to the live virtual broadcast. All donations are 100% tax-deductible.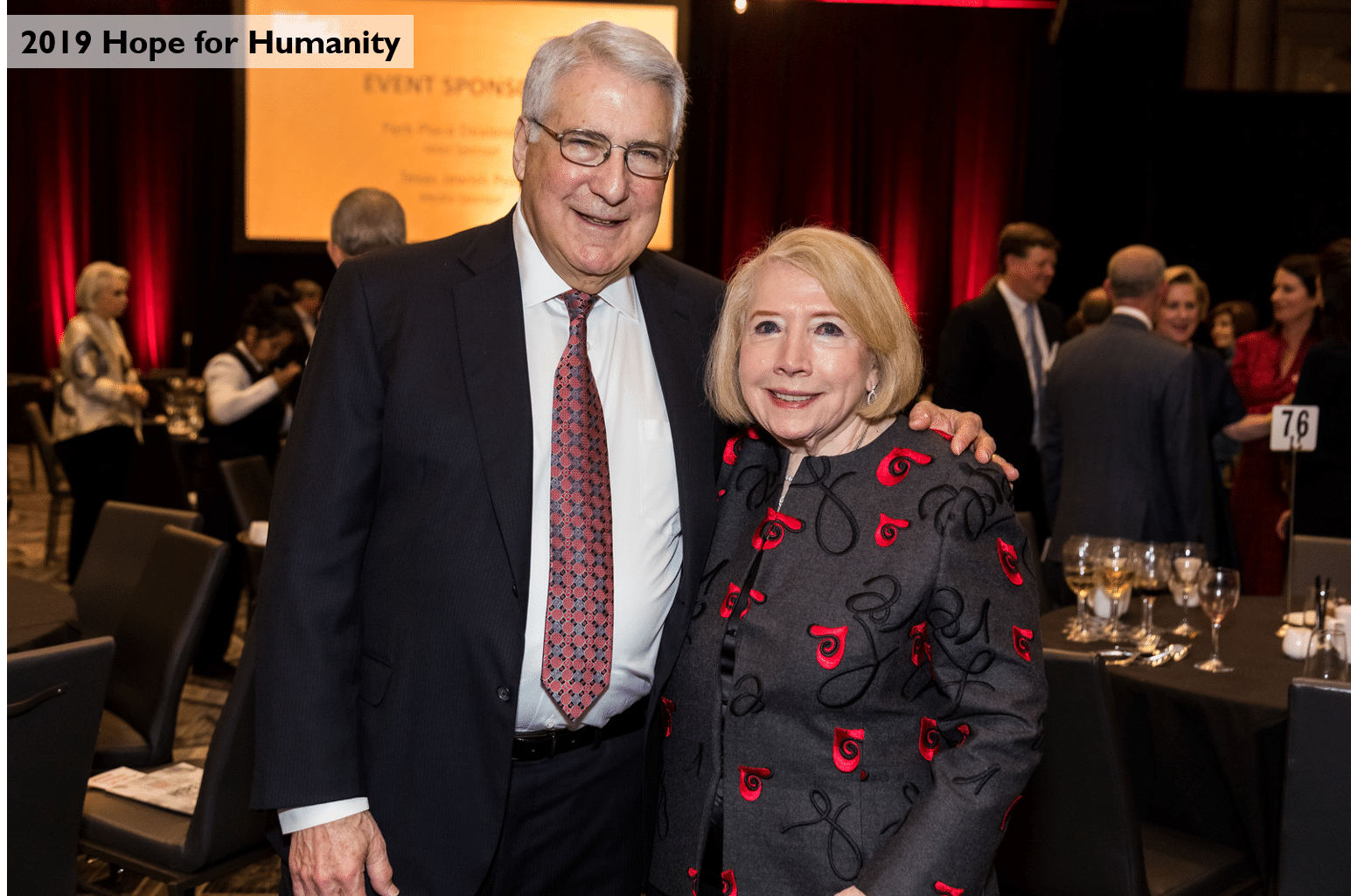 An Immersive, Interactive Journey Unlike Any Other
Please join us for a visit. Unforgettable doesn't begin to describe the experience.