Programs & Events
Spring Fundraiser
TO KILL A MOCKINGBIRD
2023 Spring Fundraiser
ABOUT THE EVENING
The Museum and our Spring Host Committee cordially invite you to gather your friends and family for a fun and inspirational evening with a timeless classic. All sponsorship levels include complimentary parking, the pre-show cocktail reception, reserved seating for the performance, intermission beverages, and the post-show champagne reception.
Tuesday, May 16, 2023
6:00 p.m. Cocktail Reception | 7:30 p.m. Performance*
Music Hall at Fair Park
909 First Avenue | Dallas, Texas 75210
Complimentary Parking | Business Attire
Events@dhhrm.org | 469-399-5202
Limited availability.
Sponsorships start at $1,000 and are selling fast. Make your reservation today!
*The show runs approximately 2 hours, 35 minutes with intermission.
ABOUT THE PRODUCTION
All rise for Academy Award® winner Aaron Sorkin's adaptation of Harper Lee's Pulitzer Prize-winning masterwork.
Inspired by Lee's own childhood in Alabama, To Kill a Mockingbird features one of literature's towering symbols of integrity and righteousness in the character of Atticus, based on Lee's own father. The character of Scout, based on Lee herself, has come to define youthful innocence — and its inevitable loss — for generation after generation of readers around the world.*
Emmy award-winning actor Richard Thomas headlines the incredible cast of this national tour, and the critics are raving! The New York Times Critic's Pick, To Kill a Mockingbird is "the most successful American play in Broadway history." Rolling Stone gives it 5 stars, calling it "an emotionally shattering landmark production of an American classic," and New York Magazine calls it "a real phenomenon. Majestic and incandescent, it's filled with breath and nuance and soul." With direction by Tony Award® winner Bartlett Sher, To Kill a Mockingbird — "the greatest novel of all time" (Chicago Tribune) — has quickly become "one of the greatest plays in history" (NPR). Emmy Award®-winning actor Richard Thomas will play the role of Atticus Finch in the production presented by Broadway Dallas as part of the Germania Insurance Broadway Series.
THANK YOU FOR INSPIRING UPSTANDERS
Special thanks to our Host Committee and our most generous sponsors!
History lives here. Empathy lives here. Humanity lives here. 
We are dedicated to teaching the history of the Holocaust and advancing human rights to combat prejudice, hatred, and indifference. Proceeds from the Spring Fundraiser benefit the Dallas Holocaust and Human Rights Museum, a 501(c)(3) non-profit organization. Your contributions support the Museum's important year-round work, including its educational and community outreach initiatives. Click here to learn more about just a few of the programs you help make possible. Thank you for inspiring Upstanders!
*Excerpt from Broadway.org
2022 SPRING FUNDRAISER 
Last year marked one of the largest and most successful Spring Fundraiser events for the Museum – Dallas Theater Center's production of The Sound of Music!  Check out the 2022 digital program book, which includes a special section dedicated to Survivors featured in the Museum's Dimensions in Testimony℠ Theater. Click on the images below to see photos from past Spring Fundraiser events.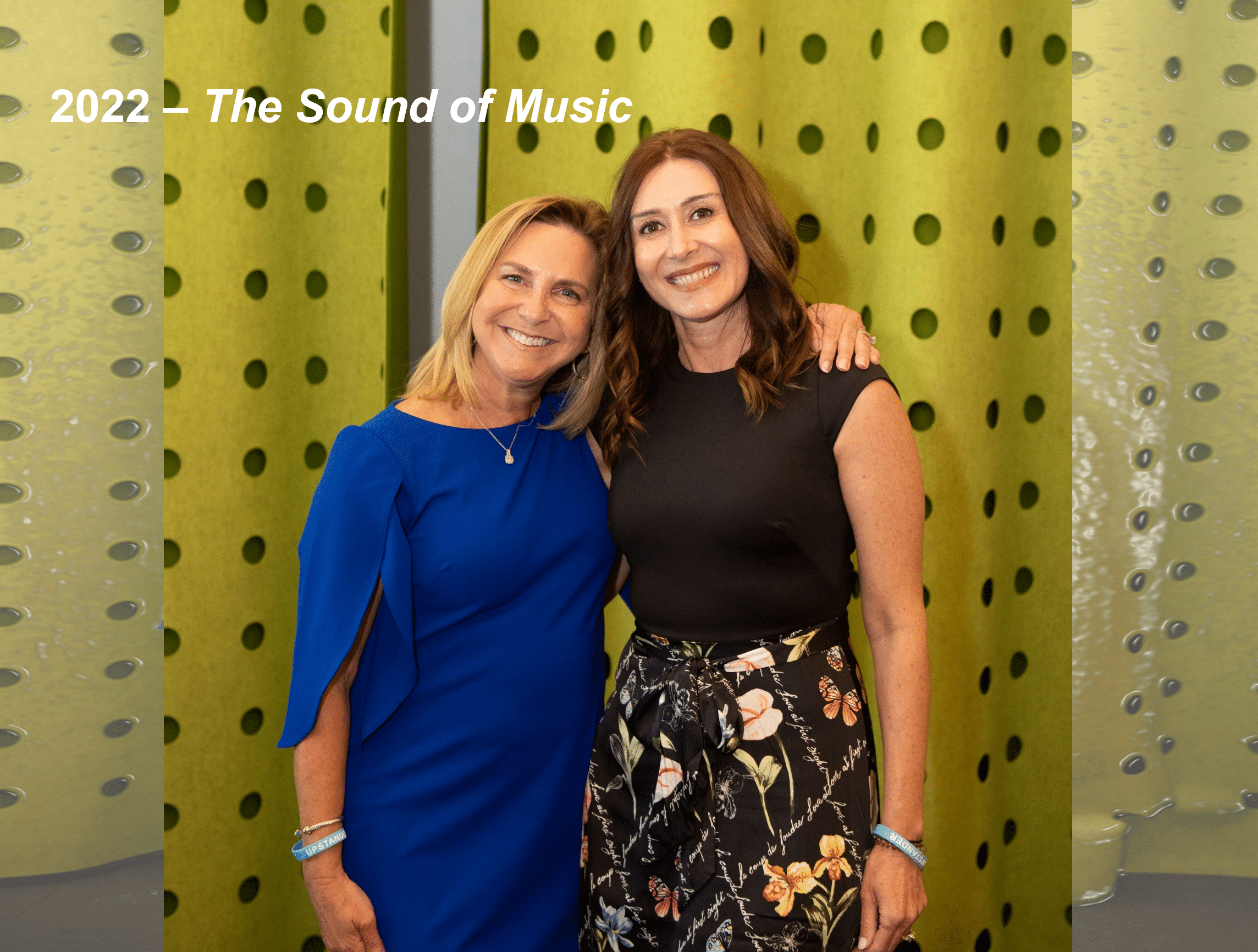 An Immersive, Interactive Journey Unlike Any Other
Please join us for a visit. Unforgettable doesn't begin to describe the experience.