LIVESTREAM PAGE
2022 HOPE FOR HUMANITY
WELCOME TO THE LIVESTREAM PAGE FOR THE VIRTUAL 2022 HOPE FOR HUMANITY PROGRAM
We look forward to being together virtually for an inspirational evening of hope! The image below is your link to join the virtual program.
THURSDAY, OCTOBER 13, 2022
7:30 PM CT | Early Login
8:00 PM CT | Livestreamed Virtual
The above video link will NOT go live until:
7:30 PM CT Thursday, October 13, 2022 
DIGITAL PROGRAM BOOK
Click on the image below to flip through the digital program book. You can also download a PDF copy here.
HAVING PROBLEMS WITH THE VIDEO LINK?
THANK YOU FOR INSPIRING UPSTANDERS 
Proceeds from the Hope for Humanity fundraiser benefit the Dallas Holocaust and Human Rights Museum, a 501(c)(3) non-profit organization. Your contributions support the Museum's important year-round work, including its educational and community outreach initiatives. Click here to learn more about just a few of the programs you help make possible.
---
We invite you to enjoy images from
PAST HOPE FOR HUMANITY EVENTS.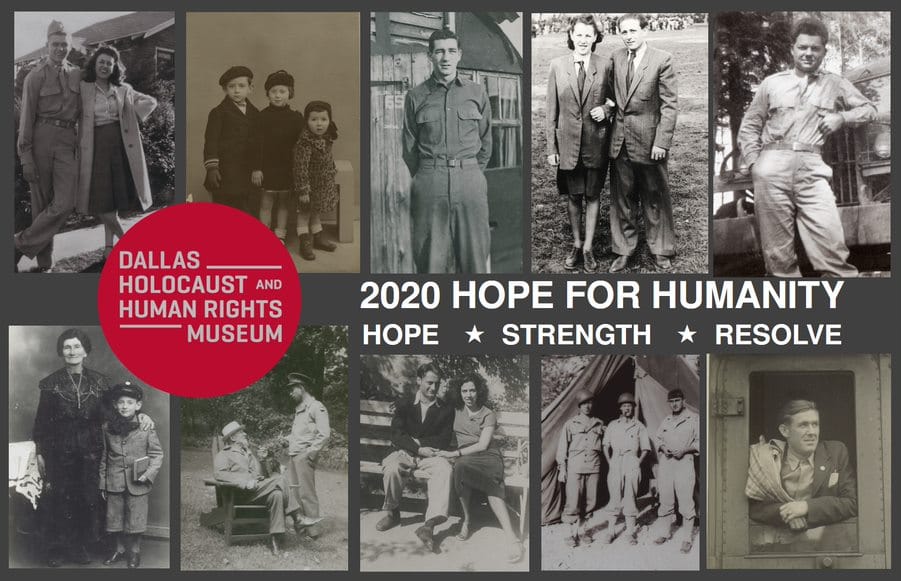 An Immersive, Interactive Journey Unlike Any Other
Please join us for a visit. Unforgettable doesn't begin to describe the experience.